Buckeye Mobile Truck Repair
Buckeye Mobile Truck Repair – Truck Repair Services – Buckeye, AZ
Buckeye Mobile Truck Repair is a trusted name in truck repairs. We're proud to offer our services to the Buckeye, Arizona area. Our team of highly trained and experienced mechanics are dedicated to providing you with the best possible service. We understand that your truck is a vital part of your business, and we're here to help keep it running smoothly. No matter what type of truck repair you need, we're here to help. We also offer 24-hour emergency services for those times when you need us most. Contact us today at (480) 718-8098 to schedule a service appointment. We look forward to serving you!

About Buckeye Mobile Truck Repair
For all of your industrial vehicle repair needs, contact the good people at Buckeye Mobile Truck Repair. We do on site service for semi trucks, farm equipment, buses, dump trucks, dozers, and more.
Hard working people like you can't afford to have their trucks break down. That's why we offer 24/7 service, so you can get back on the road as soon as possible. We know that time is money, and we want to help you make the most of your time.
Buckeye Mobile Truck Repair is a tight-ship business, and we understand the importance of customer service. We're here to help you get your truck back in working order, so you can get back to doing what you do best. Contact us today at (480) 718-8098 for all of your industrial vehicle repair needs.
Buckeye Mobile Truck Repair Services
Fleet Maintenance
Preventive maintenance for your fleet has never been easier. We provide on-site service for all of your trucks, so you can keep them running like new. Our highly trained technicians will come to you, and we offer discounts for multiple vehicles.
Some advantages of full fleet service include:
No towing–we work right on your lot

No worrying over sudden mechanical issues on the road

Discount pricing

Expert care from our team
So don't take chances with your fleet–call us at (480) 718-8098 for scheduled maintenance you can trust.
Brake Repair
Getting your manifest from site to site is important–but so is stopping at those busy intersections. When it comes time to bring your rig to a halt, you need those brakes to work.
Let our mobile team make sure this is always the case. We're the pros when it comes to brake repair and service. We work on rotors, drums, shoes, pads, lines, reservoirs, and so much more.
Don't let a mushy braking system make you nervous on the freeway–give our boys a call instead.
Engine Diagnostics & Repair
Does your rig's engine sound wrong? Is it not delivering the power that it should?
Our team can find out why. After that, we'll fix the problem and send you on your merry way. We have over 20 years' combined experience with engines, so you're in good hands.
Diesel or gasoline, we work on all types of engines. Plus, we keep all sorts of parts in stock–which we will bring in one of our mobile trucks. Turbochargers, gaskets, hoses, belts, chains, spark plugs, throttle bodies, and more come right under our spotlight for expert service. We're even experienced with full rebuilds. Contact Buckeye Mobile Truck Repair today at (480) 718-8098.
Cooling Systems
If your truck's radiator is getting old it might not keep the engine as cool as it used to. You'll notice the temperature gauge creeping up a little too high for your liking.
Our team keeps all the necessary parts in stock for a healthy cooling system. Radiators, hoses, pumps, reservoirs–and of course, the fluids–are all right here at Buckeye Mobile Truck Repair.
We also do oil changes, using only quality parts to assure your rig gets all the attention it deserves.
Trailer Service
It's not just your cab that needs a little work done on it from time to time. For trailers, you need to keep an eye on lighting, latches, locks, axles, brakes, and the reefer unit–just to name a few things.
We're experts at servicing all of these things. Your trailer is in good hands with Buckeye Mobile Truck Repair.
Suspension
A bad suspension can give a soft, "floaty" ride that bounces you all over the cab. It can also give a stiff ride that makes every bump feel like driving over a massive sinkhole. Bad suspensions also cause steering problems, which is no good at all when you're driving 80,000 pounds of steel.
In any case, the solution is Buckeye Mobile Truck Repair. We fix shocks, struts, springs, bushings, control arms, and all the parts in between. Our crew is highly trained, and we only use the best parts for your truck. Let us prove it by making us your choice for industrial vehicle suspension repair. Call us at (480) 718-8098!
24/7 Roadside Assistance
Having your rig break down on a deserted road in the middle of the night is no fun. At least when it happens in front of a coffee shop you can grab some joe.
No matter where or when your truck needs to take an unexpected break, you can always whip out your phone and dial Buckeye Mobile Truck Repair. We'll be there fast to get things back up and running. It's our creed to make sure your truck is never out of service for long.
So there's no need to worry–help is on the way. Call us at (480) 718-8098!
Fast Turnaround
Worried that your rig is going to sit around for days or weeks, patiently waiting its turn?
Come on now–that's not Buckeye Mobile Truck Repair. Our turnaround times are legendary. We'll get your truck back on the road far, far sooner than you think.
This is thanks to our team of highly skilled professionals and our large stock of quality parts.
Plus, we come to you. No need to take your truck all over town for service when Buckeye Mobile Truck Repair will bring the shop right to your doorstep.
For heavy-duty vehicle maintenance and repair, make Buckeye Mobile Truck Repair your place of choice. We're easy to reach by dialing (480) 718-8098.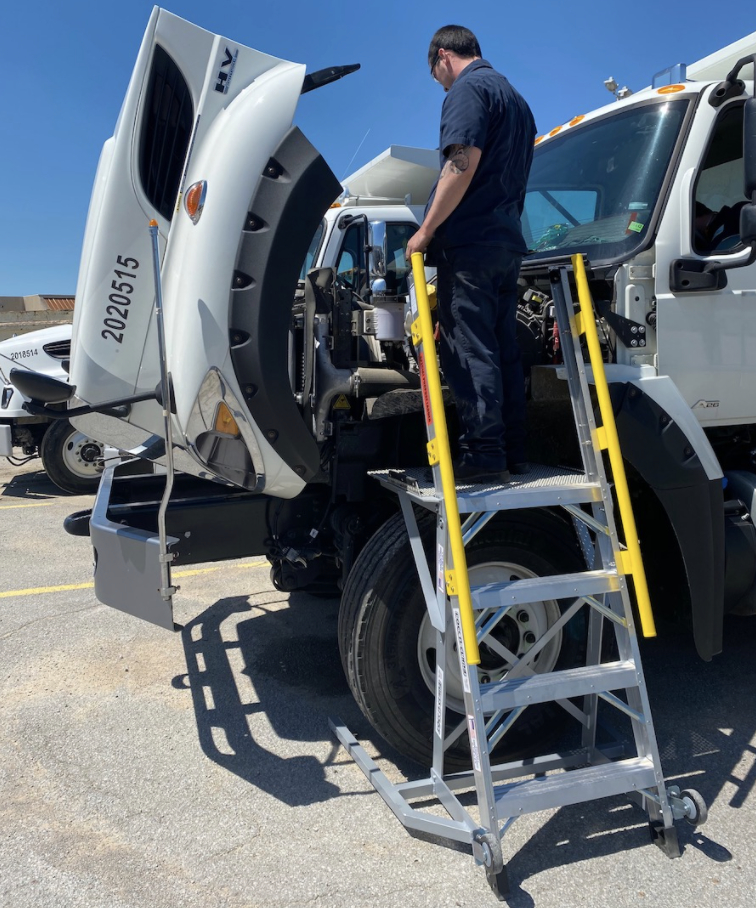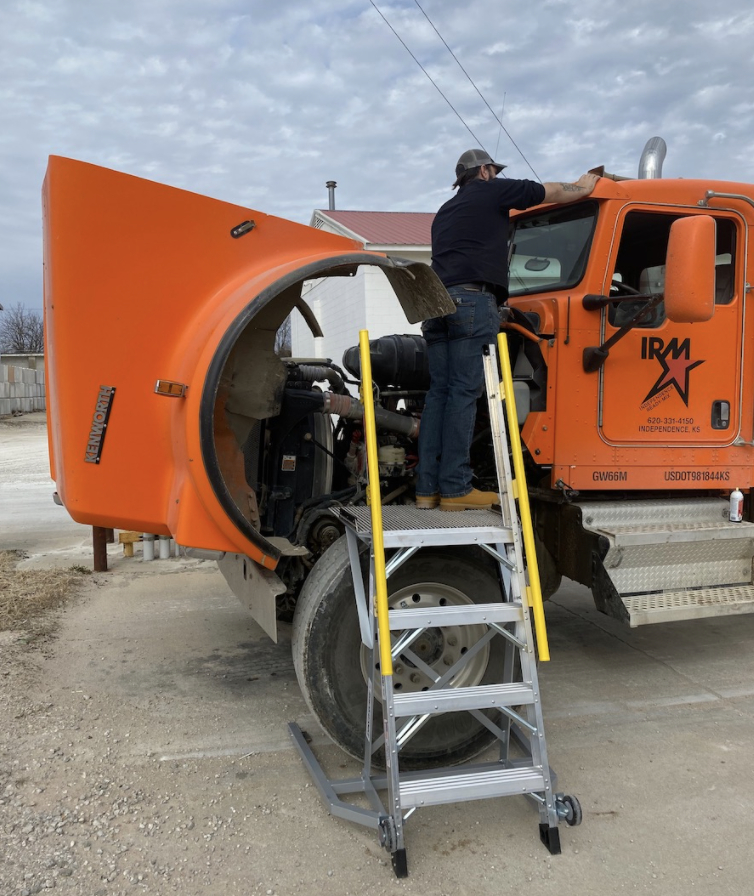 Contact Us Today
Contact Buckeye Mobile Truck Repair at (480) 718-8098 for all your truck repair needs. We are your one-stop shop for all things related to trucks and we're always here to help. Trust us for all your truck repair needs – we'll get the job done right, the first time.